Tarjan Advisory Committee
The Tarjan Center Advisory Committee provides advice and assistance to the Center on program objectives, project development and suggestions for new initiatives. A key function of The Tarjan Center is to disseminate knowledge to the community in areas of mutual interest. In turn, we rely on feedback from the community to help inform our work. The Tarjan Advisory Committee is composed of key stakeholders, including persons with disabilities, family members of persons with disabilities, representatives of community agencies, Disability Rights California. and the State Council on Developmental Disabilities.
Tarjan Advisory Committee Members
Debbie Ball
Vice President of Easter Seals Southern California
A former business owner, Debbie has spent over 20 years advocating for societal change and creating pathways to make it happen. In addition to building vision and aptitude within Easterseals Southern California's Employment Division, she works with stakeholders throughout the country to build capacity, and create urgency, around customized employment and employment first. Her concurrent roles as an Easterseals Vice President, board member on both CA APSE and Foundation for Developmental Disabilities boards of directors, and membership in numerous coalitions connect Debbie with some of the country's best minds and allow her to continue working with, and on behalf of, others committed to ending segregation and building brighter futures for people with disabilities.
Laura Brody received her MFA in costume design from the California Institute of the Arts in 1992. Since that time she has been a professional costume maker, designer, and teacher. Her costume and craft experience gave her the skills needed to turn wheelchairs, walkers, and mobility scooters into sculptural works of art. Her mobility art began in 2009, when she re-imagined her first wheelchair for a show with Cannibal Flower. Since then, her artworks were shared by Frances Anderton on NPR, on The Improvised Life, through Voyage LA, and in Create Magazine. She developed and co-curated Opulent Mobility, a group exhibit dealing with mobility and disability, with Anthony Tusler. The show is now in its fourth year and is seeking out venues for next year exhibit.
Aaron Carruthers
Executive Director of the California State Council on Developmental Disabilities
Aaron Carruthers is the Executive Director of California State Council on Developmental Disabilities. Appointed by the Council in 2015, he is the Chief Administrative Officer and responsible for the carrying out the Council's mission, goals, and policy objectives. Aaron has worked in civil rights policy and programs for over twenty years, including in the State Senate, for California's Attorney General, and as an appointee of two Governors. During his tenure, SCDD advanced self-determination, employment, school bus safety, and active shooter standards. Last year, SCDD's work impacted more than 2.5 million Californians and SCDD was named Employer of the Year for people with disabilities. He is a graduate of the National Leadership Consortium on Developmental Disabilities and was a Coro Fellow in Public Affairs, which trains "ethical leaders for uncommon times."
Connie Huang Chu is a Managing Attorney at Disability Rights California, where she directs a state-wide group of attorneys and advocates who work to remove barriers to employment, including increasing access to competitive integrated employment for people with significant disabilities. Previously, Ms. Chu was a staff attorney at Bet Tzedek Legal Services, and an Irmas Fellow at Public Counsel in Los Angeles.
Ms. Chu received her B.S. in Gerontology and her J.D. from University of Southern California. She currently serves as a board member of the Legal Aid Association of California (LAAC) and as a Lecturer in Law at UCLA.
Deaka McClain is a lifelong advocate for the disability community, using her platform to continuously make positive changes, whether through public speaking, volunteering, storytelling and poetry, or simply connecting with people on an individual basis. Having been born with cerebral palsy, Ms. McClain knows firsthand the power of positive change and the value of using one's voice.
After receiving her BA in Journalism from CSULB in 2009, Ms. McClain went on to receive her Master's Degree in Public Administration in 2016.
Ms. McClain is Co-Founder & VP of Public Relations of the newly established nonprofit organization Divine Victory Ministries, Inc. Divine Victory Ministries strives to bring the elements of awareness, education and empowerment to the community, providing practical tools resources within the creative arts genre to address urban social issues. Through this organization, Ms. McClain has codirected and produced a short documentary about being a survivor of domestic violence titled 'Sick and Tired of Being Sick and Tired.'
Ms. McClain currently sits on ten boards that serve the disability community, including the Citizen's Advisory Commission on Disabilities for the City of Long Beach. Ms. McClain has served as the Chair for this commission, and currently serves as Vice-Chair. Other boards include CSULB Disabled Student Services Advisory Board (Alumni), Harbor Regional Center Client Advisory Committee (Co-Chair), Harbor Regional Center Self Determination Advisory Committee (Member), Harbor Regional Center Client Service Committee, L.A. Care Coordinated Initiative Council Region 4 of Long Beach (Vice- Chair and Member-at-Large), Disability Rights California Program & Planning Committee (Public Member) Termed out March 2018, Department of Developmental Services Consumer Advisory Committee (Chair), UCLA Tarjan Center Advisory Committee (Member), LB Transit Paratransit Advisory Committee. (Vice-Chair) Ms. McClain also finds time to volunteer at Disabled Resources Center and Zoe Christian Fellowship of Whitter where she attends church. At Zoe, she is a volunteer in the Media Ministry serving as an Administrator, Technical Director, and Camera Operator. Ms. McClain enjoys reading, listening to music, public speaking, acting, telling stories through film and going to movies.
Steve Ruder
Community Health Program Supervisor at the MIND Institute/UC Davis
Steve Ruder worked as a direct service staff in the areas of supported employment and supported employment for over 30 years before coming to the UC Davis Center on Excellence in Developmental Disabilities as a Community Program Supervisor in 2013. He established and has been the facilitator for the Northern California Business Advisory Council (BAC) in 2015. The BAC hosts events for businesses to provide in-service trainings to other businesses about pathways they use to hire people with disabilities, supports and services they receive from our partner agencies, the skills of the employees they have hired, and the benefits of having disability represented as part of their workforce diversity. Steve has been a member of California's Employment First Committee (EFC) since 2014. After being the project lead on a two-year grant on supported decision-making, Steve has served on numerous projects working to overhaul the conservatorship process, prevent unnecessary conservatorships and promote the supported decision-making process in California.
Debbie Sarmento's experiences in the neonatal intensive care unit (NICU) with her very premature twin daughters were a catalyst to joining with other parents to create a community-based NICU support group that was active for over 25 years. This grew into work with the Family Resources Centers Network of California, the California Association of Family Empowerment Centers, Partners in Policymaking, and numerous boards and committees. Becoming the grandparent of an Early Start services recipient has provided a bookend to her parenting experience and renewed her commitment to the importance of family support.
Mr. Witherspoon serves as a representative with self-advocates and their networks and the programs and activities of the USC UCEDDD. He represents the USC UCEDD at local meetings as requested by the Director. He currently serves on the State Council of Developmental Disabilities. With the State Council, Wesley is the chair of the Employment First Committee. He also involved with other committees .In addition, he is the representative for the USC UCEDD for the Self-Advocacy Statewide Network. He also serves on the Community Voter Outreach Committee for the Los Angeles County Registrar-Recorder/County Clerk for voting. He also serves on the Voter Accessibility Advisory Committee for the voting in Los Angeles County. Wesley is committed for the full inclusion of people with intellectual/developmental disabilities. Wesley volunteers with the City of Culver City in August, Special Olympics Summer Games in June, and with the Festival of Books at USC in April.
Vanda Yung
Board President of the Chinese Parents Association for the Disabled
Vanda Yung, MA, MSW is a trilingual (English/Mandarin/ Cantonese) parent of a daughter with Down syndrome. She is the Board President of Chinese Parent Association for the Disabled (CPAD) and Co-Project Director for Office of Special Education & Rehabilitation Community Parent Resource Center with Fiesta Educativa Inc. She is also currently serving as a Board member of the Westside Regional Center. In partnership with the Tarjan Center and Fiesta Educativa Vanda is administering the Family Mentor Partner Program, a Developmental Disabilities Disparities Fund Project to increase access to services by Chinese and Latino Families who are clients of the Eastern Los Angeles and Frank D Lanterman Regional Centers.
Gina is passionate about improving the lives of people with disabilities. She is a proud person with a disability and uses a power wheelchair. She is married and has one adorable young daughter. Gina is a graduate of Loyola Marymount University, Coro Public Affairs Fellowship, and California State University, Long Beach. She serves as Board President of Friends of Californians with Disabilities, which supports the California Youth Leadership Forum for High School Students with Disabilities. Her background is in government, strategic planning, and meeting facilitation.
LEND Self Advocacy Faculty since January 2019. Have over 25 years of experience of self-advocacy in developmental and intellectual disability Appointed by governor Brown, then appointed by governor Galvin Newsom for my second term for The State Council on Developmental Disability member at LARGE. Committee that I am appointed to for the State Council: Executive committee Positioned to the consumer advisory committee, self-determination(co-chair), legislation committee I also sit on the self-determination advisory committee as well as the self-determination work group. Sit on Developmental Disabilities Services task force.
I am also involved in varies presentation to help roll out the self-determination program for Department of Developmental Services I am also on the self-advocate of Los Angeles committee for the State Council in the Glendale office. Consulting with adults with developmental and intellectual disability Key Note Speakers for conferences in states wide on developmental and intellectual disability.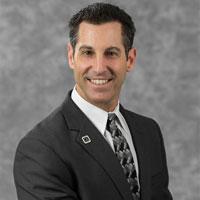 Adam S.U. Gottdank is the Director of Disability Support Services (DSS) for North Orange Continuing Education (NOCE). He is on the following regional and statewide committees: California Association for Postsecondary Education and Disability (CAPED) Executive Committee, CAPED Intellectual Disability – Autism Spectrum Disorder Interest Group (CIG, Southern Chair), Orange County Local Partnership Agreement (OCLPA) Steering Committee, OCLPA Sub-committee on Inclusion in Postsecondary Education and Employment (Chair), Postsecondary Education Transition Consortium (PSETC, Chair), North Orange County Regional Consortium (NOCRC) for Adult Education DSS Workgroup (Workgroup Leader), and Cypress College Diversity-Equity-Inclusion-Anti-racism (DEI-A) Committee. NOCE provides numerous instructional and service programs that support the inclusion of students with disabilities in postsecondary education and employment. Adam has family members who have disabilities. He has been a counselor, instructor, and director at NOCE for 17 years, and he was part of the Regional Center of Orange County leadership team for 10 years prior to NOCE. Adam has a Ph.D. in Special Education and Disability Policy, and a Master's Degree in Counseling Psychology.
Aaron Carruthers
Executive Director of the California State Council on Developmental Disabilities
Aaron Carruthers is the Executive Director of the California State Council on Developmental Disabilities. He has worked in civil rights policy and programs for over twenty years, including in the State Senate, for California's Attorney General, and as an appointee of two Governors. He is currently carrying out the Council's goals: housing, employment, and safety. Last year, SCDD's work impacted more than 1.9 million Californians and SCDD was named Employer of the Year for people with disabilities. He is a graduate of the National Leadership Consortium on Developmental Disabilities and was a Coro Fellow in Public Affairs.