Devin Banks, Ph.D., M.S.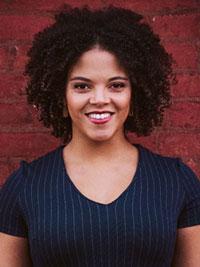 Devin Banks, Ph.D., M.S.
Assistant Professor, University of Missouri, St. Louis, Department of Psychological Sciences.
Dr. Banks' research seeks to understand and prevent behavioral health problems that affect racially minoritized and socio-demographically disadvantaged communities. She is especially interested in the prevention of racial health disparities related to substance use and sexual behavior. Currently, her lines of research concern: 1) how traditional risk and resilience factors for substance use and sexual behavior interact with cultural resilience factors and race-related stress, 2) exploring treatment strategies to reduce the burden of opioid-related death among Black Americans, 3) mobile assessment and intervention approaches to improve the accessibility of substance use research and treatment among diverse adolescents. The ultimate goal of her work is to improve behavioral health equity via accessible, culturally-relevant interventions targeting risk reduction and resiliency building during adolescence and young adulthood.